About Us
---
Providence Medicare is a premier medical tourism facilitator in India. We aid people from all over the world to travel to The God's Own Country - Kerala - for Quality, Cost effective, Customized Medical care and Complete Rejuvenation Wellness Programs - while enjoying the natural beauty of this unique land. This combination helps bring our patrons into a mood of relaxation and boosts the process of healing after treatment.
Dr. Sampreeth Mathew is the founder of Providence Medicare. He is instrumental in bringing together a team of experts who are highly qualified, well trained and have more than 15 years of experience in their respective fields. This makes Providence Medicare a trusted name among the medical facilitators in India.
Kerala as a tourism destination draws in people for its spirituality, closeness to nature and relative freedom from health and safety scares. Kerala has wide variety of tourism resources which is capable of attracting large number of tourists. It is the only Indian state that has secluded beaches, palm fringed back waters, mist clad hill stations, lush tropical forests, water falls, exotic wildlife, historic and cultural monuments, enchanting art forms and festivals, along with an exotic cuisine. Its small area allows a tourist to enjoy the sights and cuisine within a short span of time. Kerala enjoys moderate weather throughout the year which renders it an ideal location for rejuvenation. It is beyond doubt that only Kerala can offer you this unique experience.
Data of people visiting INDIA for medical treatments. Medical Tourism to India has seen tremendous growth in the last few years. The number of foreign tourist arrivals to India on a medical visa has increased by about 140% from 2013 to 2015.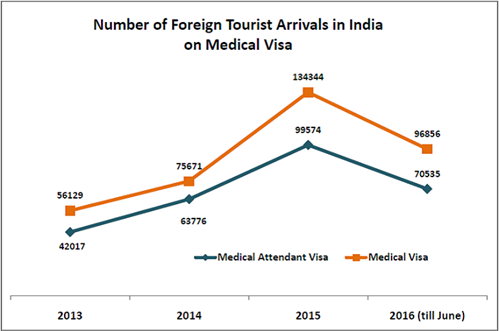 Providence Medicare strives to provide our patrons the best in healthcare. Thus we are associated with professional, highly-qualified and well-trained Doctors and Hospitals that have world-class equipment and technology with experienced Para medical staff and technicians. Providence Medicare ensures high standards of treatment and recovery for our clients.
To ensure complete rejuvenation of our patrons we have affiliated with accredited Ayurveda Hospitals, wellness centers, naturopathy and yoga centers in Kerala. This helps us deliver best therapy options to each of our clients.
We have a well experienced travel planning team and our distinctive advantage lies in customising our plans as per the requirement of our Patrons, rather than have a preset plan. This gives you the flexibility to choose and plan your itinerary. We have merged our services with well-known Resort and Hotel chains (Premium and Economy) to ensure safe seamless travel and reservations.
Other than accommodation and travel we can also help in forex conversion, ambulance for emergencies and provide you with complete information to make your visit safe and enjoyable. We have a team of language specialists to overcome language barriers if any, so that your stay is hassle free. Client Education is part of our SOP (standard operating procedure) which ensures that our patrons are not overbilled or charged for services you don't want.
We receive an enquiry for treatment. Please note Medical reports and prescriptions have to be sent along with the enquiry.
MEDICAL PROCESS FLOW CHART

Once we receive the query for medical treatment, we get back with the various options.

Medical reports and prescriptions of patient are sent to various hospitals for expert reviews.

We mail opinions and recommendations of the various super specialists along with the appox. cost and

The patient reviews the recommendations and selects the hospital for the treatment.

Our representative will receive you at airport and facilitate your consultation with the medical experts

You check in the hospital and start receiving your desired medical attention.

Once you are fit and healthy, you may enjoy post recuperative holidays in india.Stay on for a while or leave for home, at

Once you are fit and healthy, you may enjoy post recuperative holidays, in any tourist destinations in India.
Providence Medicare has pioneered an innovative concept in cosmetic tourism - Minimal Invasive Cosmetic treatments (MICT). MICT comprises of a bouquet of treatments which has less pain, less recovery time more importantly redesigns your LOOK without compromising on quality. In just a week look fresh and rejuvenated – a better version of you.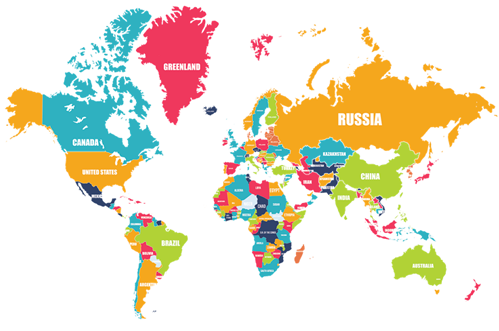 Directors
Panel of Doctors
Dr. Sampreeth Mathew
Dr. Marina Varghese
Dr. Divya I
Dr A G Rajan
Dr Winston George
Dr George K joseph
Dr Litto
Dr Ajitha Stefen
Dr Pooja Purshothaman
Dr Sandra Ann Jose
Associate Hospitals
Welcare Hospital
Aster Medicity
VPS Lakeshore Hospital
Rajagiri Hospital
Medical Trust Hospital
Amritha Hospital
Giridhar Eye Hospital
Specialist Hospital
Ayurveda Centers –Ayurvaidya
Naturopathy Center – Nature Life ,Prakriti Nature Cure
Diagnostic Centers – Vivid diagnostics
Associated institutions

Dr. Sampreeth Mathew – Orthodontist and Cosmetic Dentist
Dr. Shiju – Al-Ain (Albawadi Medical Center)
Ayurveda Centers

Diagnostic Centers
Hospitality Partner – Abad Group of Hotels/Ramada – Allepey
Travel partners